Cabin Fever Online Series
Greetings Everyone! We hope this finds you all safe and healthy. Due to the recent health concerns we have decided to cancel our Spring Workshop tour with Ben Townsend. We hope to reschedule Ben later this year or perhaps next. In lieu of our planned tour we are doing three online video series to pass the time. 
We Montanans are no strangers to social isolation, last minute cancellations and entertaining ourselves. Since we are already stocked up on food, water and TP (since we're used to not getting to town) we thought we'd spend our time bringing everyone else some musical joy in this crazy time. 
Online Workshop Series
Workshops will start at 6:00PM MST and will be Live Streamed from our Facebook page. 
www.facebook.com/montanafiddlers/
March 23 Chamaine Slave- Appalachian Flat Footing
March 25 Sammy Lind- Intermediate/Advanced Old-time Fiddling
March 30 Jonathan Trawick- Intro to Texas Style Guitar
April 1 David Greely- Cajun Fiddle
April 6 Alex Kusturok- Metis Tunes and Canadian Jigs and Reels
April 8 Calvin Volrath- Calvin Tunes
April 13 Kristian Bugge- Danish Fiddling
April 15 Anna Lindblad- Swedish Fiddling
April 20 Blaine Sprouse- Bluegrass Fiddle
April 22 Justin Branum- Swing Guitar
April 27 Stuart Mason- DADGAD Guitar
April 29 John Weed- Irish Fiddle
May 4 Leela Grace- Appalachian Clogging
May 6 Betse Ellis- Ozark Heroes: Fiddle Tunes
Workshops will be Live Stream to our Facebook page which you can view HERE 
For more information on individual workshops and teachers click HERE.
 
Kids Fiddle Group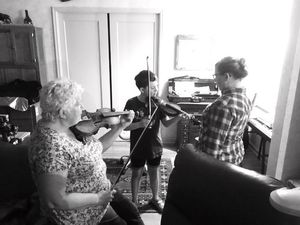 With all the school closures and lesson cancellation we want to make sure our younger members have something to keep them occupied. Join Louise (and special guests) for 30mins twice a week for some fun fiddling. 
Invite all your friends to join in online!
Tuesday and Thursdays at 1:00PM via Live Stream
Morning Tunes & Coffee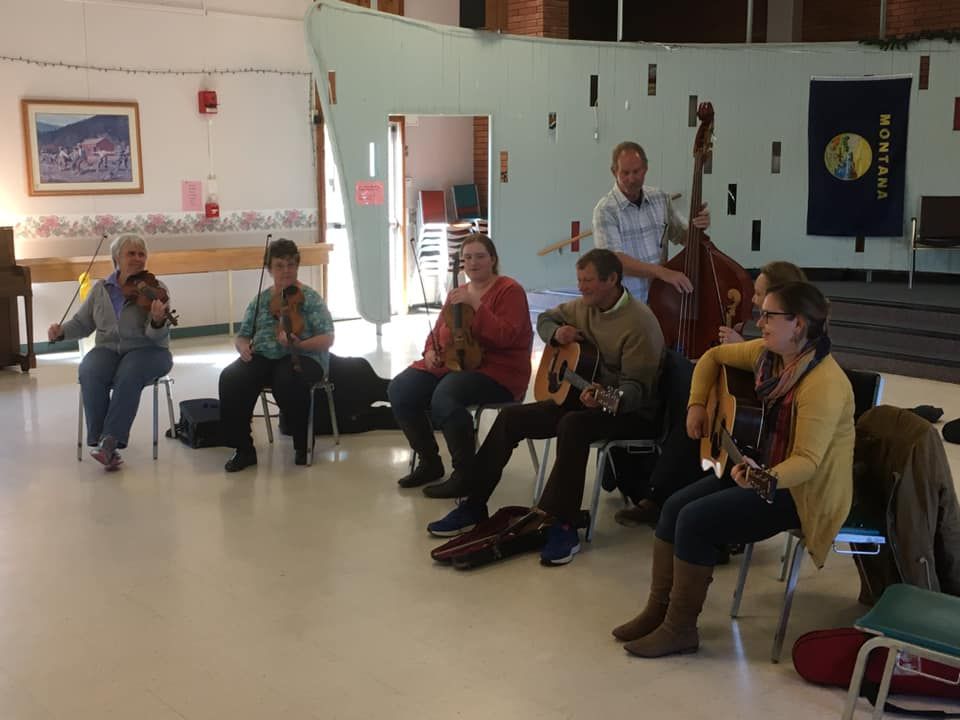 Click HERE to watch. 
With all of our care home performances cancelled we want to make sure that our home bound members get some good music as well. Since we can't go visit them we thought an hour of tunes each morning might brighten their day. Join us at 10:00am Monday- Thursday for an hour of tunes and entertainment. If you have a group that would like to do a segment just let me know. The more the merrier and let all your house bound friends know to join in watching. We'll take requests and play all our favorites. 
We hope you'll join us (virtually of course) and have some fun learning, playing, and enjoying some great music. Invite all your fiddling friends and be sure and "Like" our Facebook page to receive updates and notifications on all our workshops and happenings.